From April 1, 4th year of Reiwa, the secretariat of the Kyushu Orthodontic Society has changed from the Oral Health Association of Japan to the Secretariat of Hitotsubashi Printing Co. , Ltd.
https://jos-k.org
It was changed to. I would appreciate it if you could rewrite the bookmark.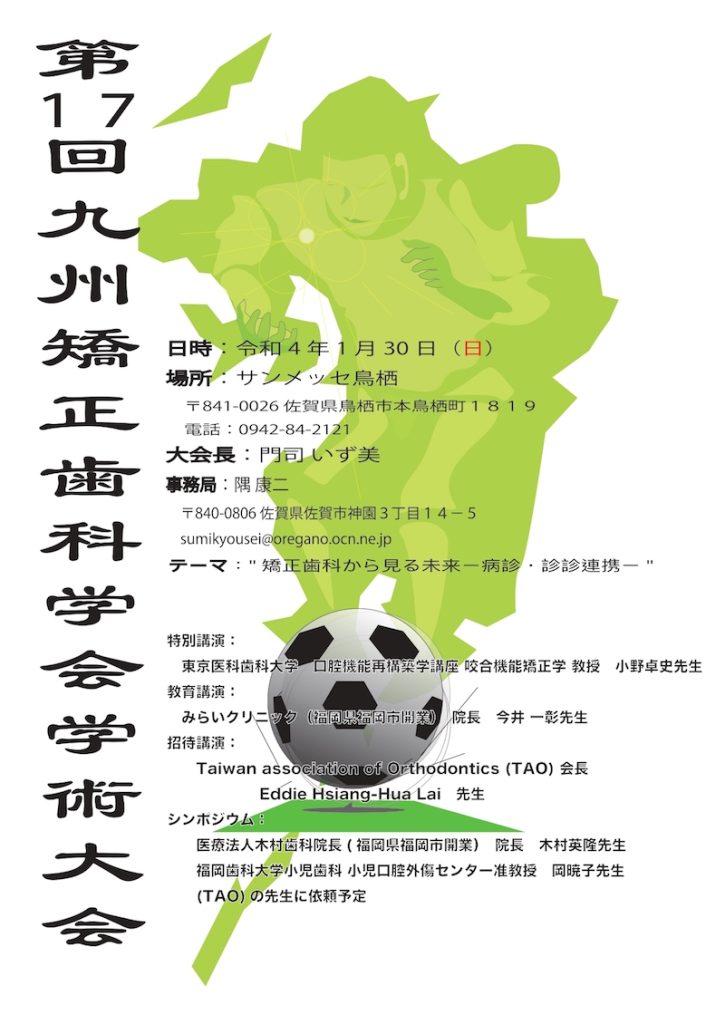 The on-demand competition has ended. Thank you very much for your participation.